Feel the excitement of Star Wars™: The Last Jedi™, with Kylo Ren and Rey exclusive* themed looks, inspired by the upcoming film. Choose your path of light or dark, and stand out against the chaos of the battleground. Equip and unleash unique and epic level character ability modifiers†, granting you the authority to change the course of battle. Scramble your opponents' powers as you play Rey, or strike fear into your enemies with the ability to freeze or pull opponents when playing Kylo Ren.
The battle extends to the skies with a Star Wars: The Last Jedi inspired ability modifier for the Millennium Falcon, complete with updated sounds and themed look. An ability modifier for a new First Order ship is also available, giving players an edge over the Resistance.
Nothing stands in your way, on the ground or in space, whether you tread the path of light or dark. The promise of Star Wars: The Last Jedi awaits.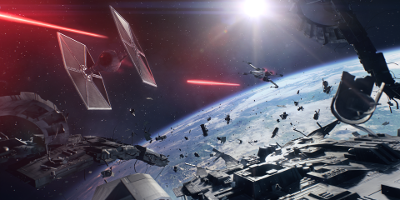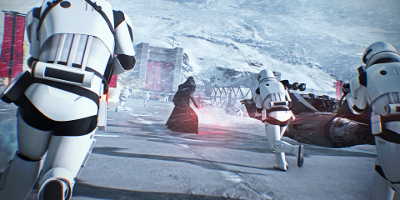 ​